18 October 2011: It was an afternoon spent at Changi Airport again! As with the last trip to the airport, Blake and I went to all three terminals, and we played till Sean joined us after work to have dinner together. Before heading home, we spent some time at the playground in terminal 3!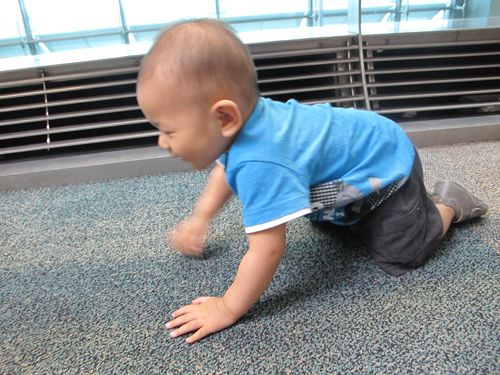 Crawling around cos that's still the fastest way to move for him!
During this time, Blake has yet to walk in multiple steps yet.
P.S. The next Flashback Friday is a surprise that I got from Blake when we were having some fun at terminal 3! It was a very, very pleasant surprise, so be sure to check back next Friday!

J