Today, I received an email notification from Blake's preschool to inform me of updates on the school portal. I logged in, and to my surprise, the updates were photos from the Racial Harmony Day Celebration they had in school! These photos were taken by the teachers. Ok! I shall stop blabbing and let the photos do the talking! :D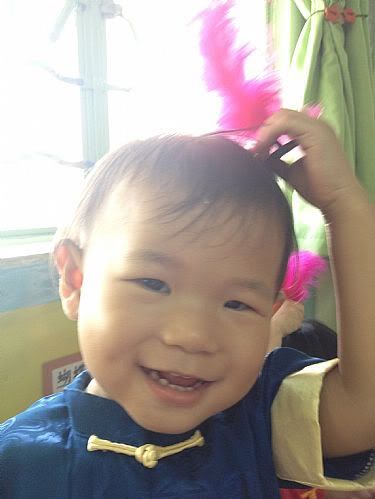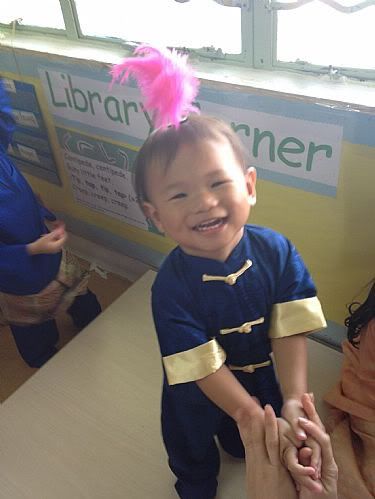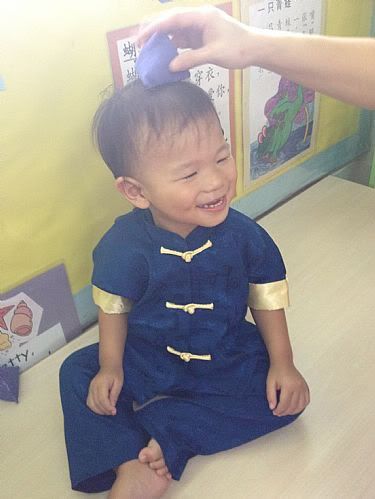 Playing with all the different traditional and cultural games and toys!
Snack time!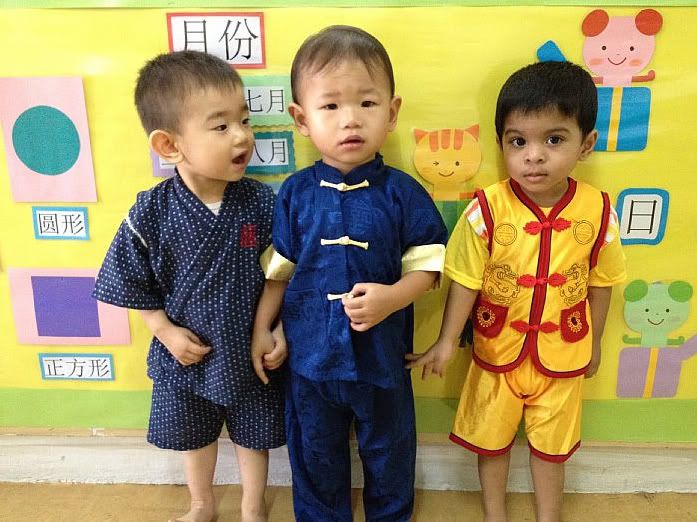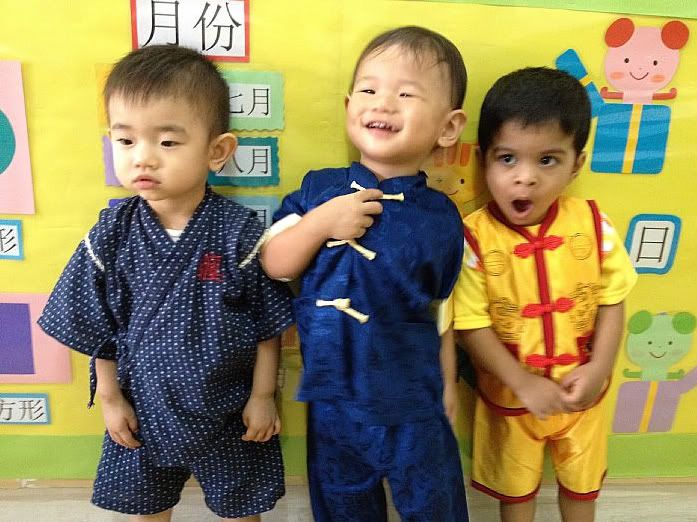 With his classmates! Yes, only the three of them in a class! Hehehe.
Read my earlier post about Blake's first Racial Harmony Day Celebration
here
!
* * *
Oh oh! Just an add on, while browsing through the online portal, I came across this section where teachers give parents a termly progress report of their child! I didn't know they had that! But now I do!
Here's what one of Blake's teacher said about my baby boy!
睿雄是个喜欢涂色的男孩子,面对作业纸睿雄会认真地拿着蜡笔涂个不停,并且不喜欢老师帮忙,是个做事情独立性很强的男孩子,虽然睿雄还不会讲话,但是在老师不断地教授和对话下,睿雄已经能够吱吱唔唔地开始发音了,非常好,请睿雄继续努力吧,只要每天坚持来上幼儿园,总是会一点点进步的!
Very simply and loosely translated:
Blake loves colouring. When given worksheets, he will concentrate on colouring non-stop, and he doesn't like it when the teachers help. He's one who enjoys doing his work independently. Even though he has yet to speak, with the teachers' continuous effort to speak to him, he is able to babble similar sounding words, and that's really good! As long as Blake continues to try, and attends preschool daily, he will improve gradually.