Once again, I received an email notification from Blake's preschool to inform me that photos from the eve of National Day (the day they celebrated in school) have been uploaded onto their online school portal. I'm super in love with this portal! The teachers have also been very hardworking in helping us parents take photos of our children at such celebrations and events, and taking the time to upload them onto the portal too! ♥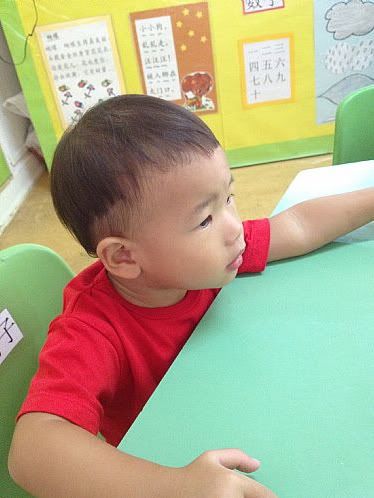 What's he looking at?
Oh yay! A Singapore flag!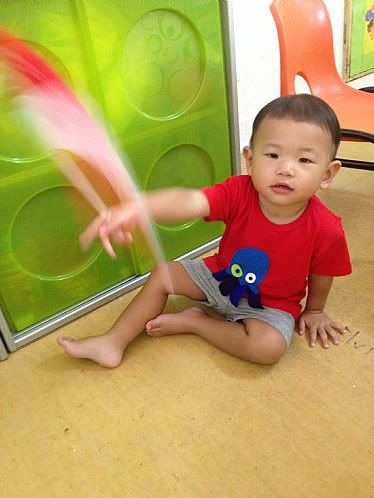 Wave it! Wave it! Do the Singapore flag wave!
There is a new girl in Blake's class, and I think they seem to get along quite well. I mean, just look at this: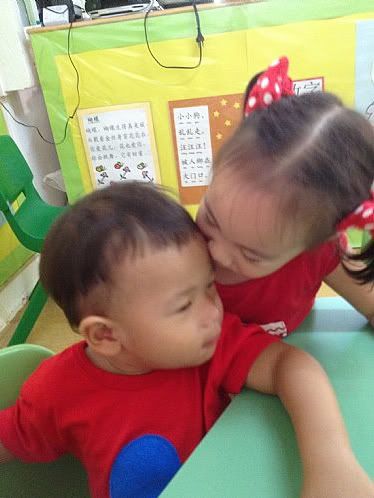 So cute, right?
Read my earlier post about Blake's first National Day Celebration
here
!