29 August 2011: We went to the Singapore Philatelic Museum! Yup, fully utilizing the month of free entry to museums in Singapore. Hehe.
Blake loved it here! The only trouble we had was the stairs. We had to carry his stroller up and down a very narrow staircase cos they didn't have a lift. Thankfully, it wasn't that crowded and we managed to go and up without injuring anyone in the process. They had tons of exhibitions involving rabbits too! It was the year of the Rabbits (according to the Zodiac), and I loved it! Hehe.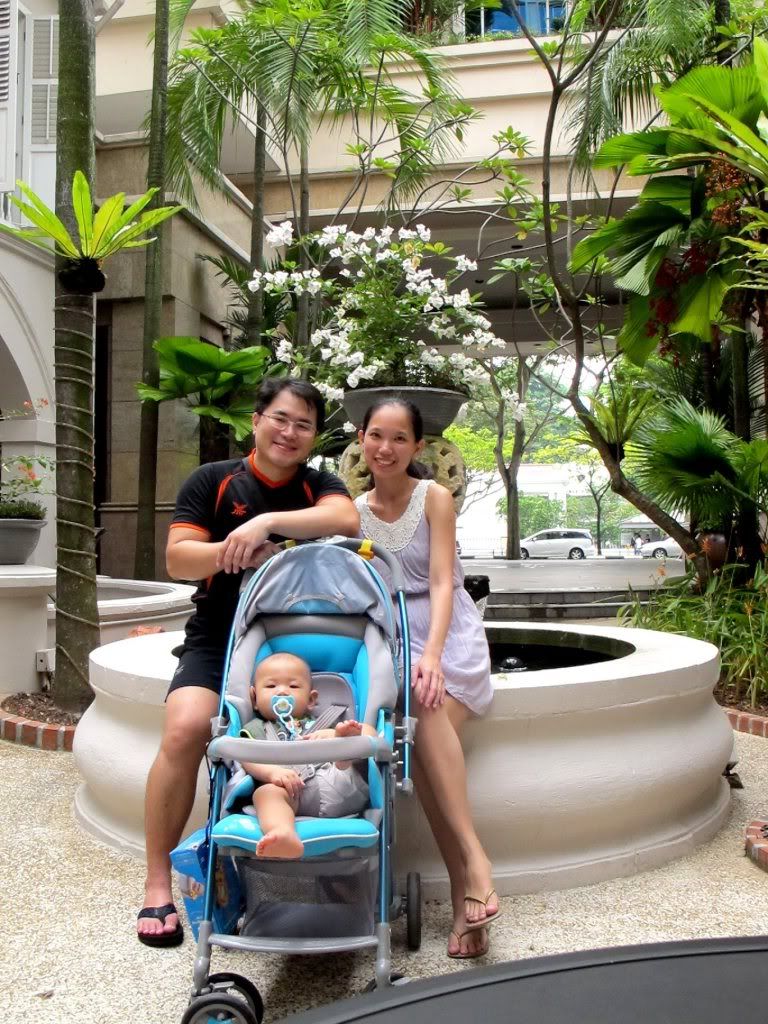 Stopped to take a family photo when we found this pretty little garden along the way!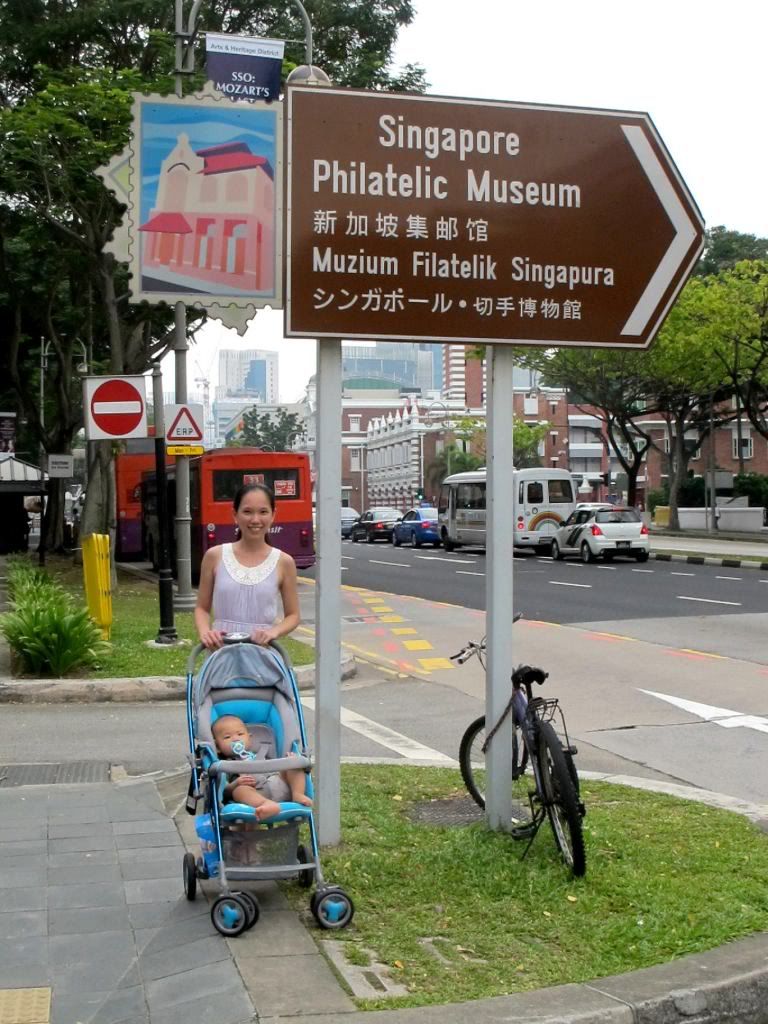 Yes! That's where we're heading!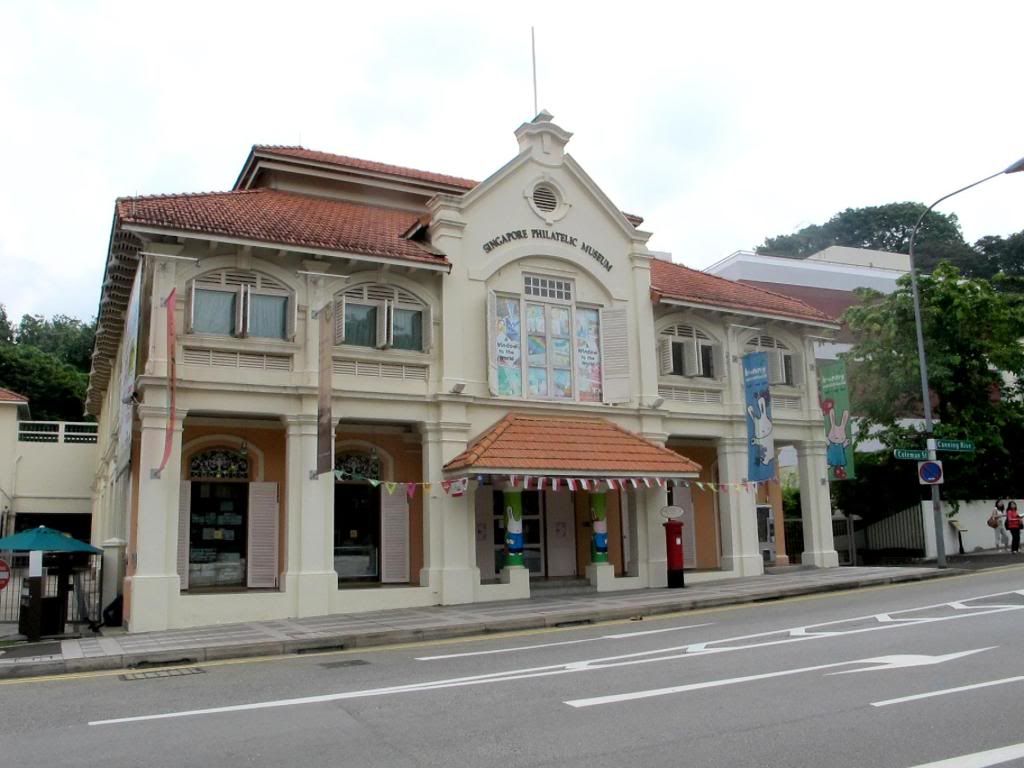 And we're here!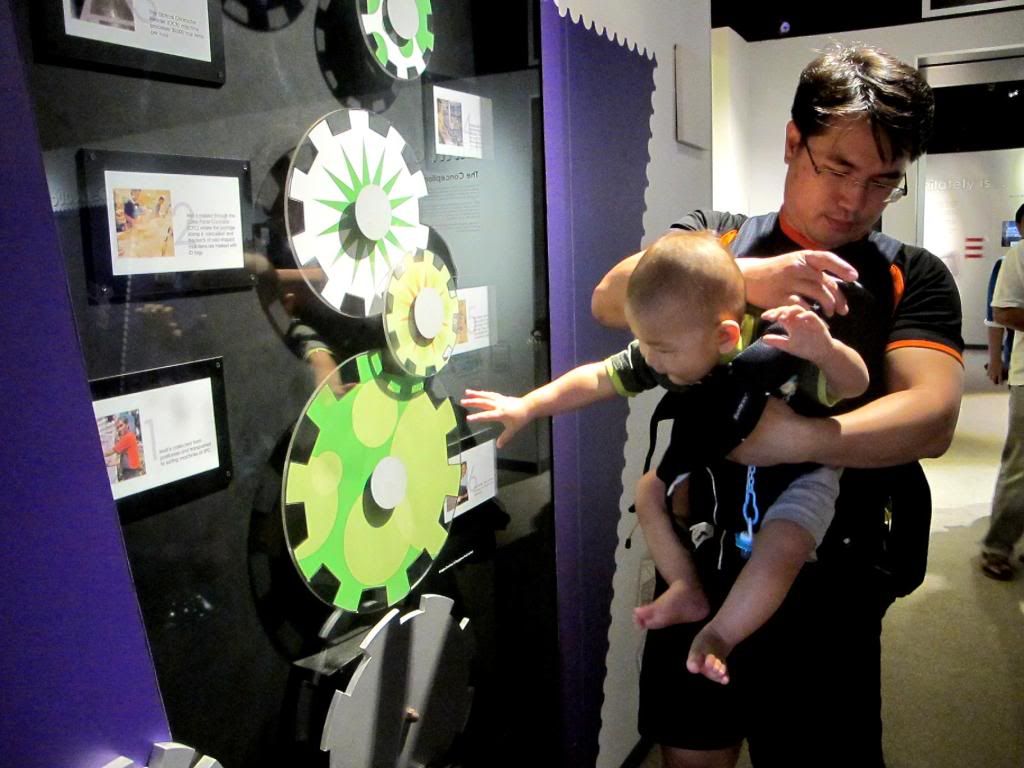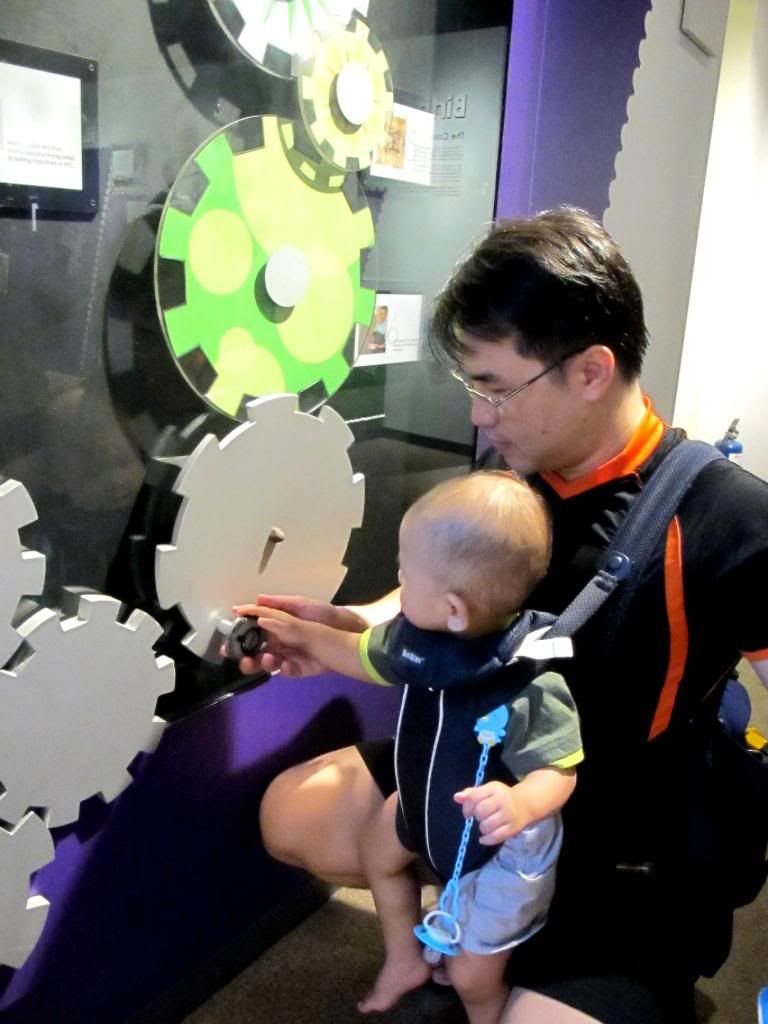 No idea what it is with boys and gears. Blake got super excited when he saw the gears on the wall and immediately wanted to get out of his stroller to play. Haha.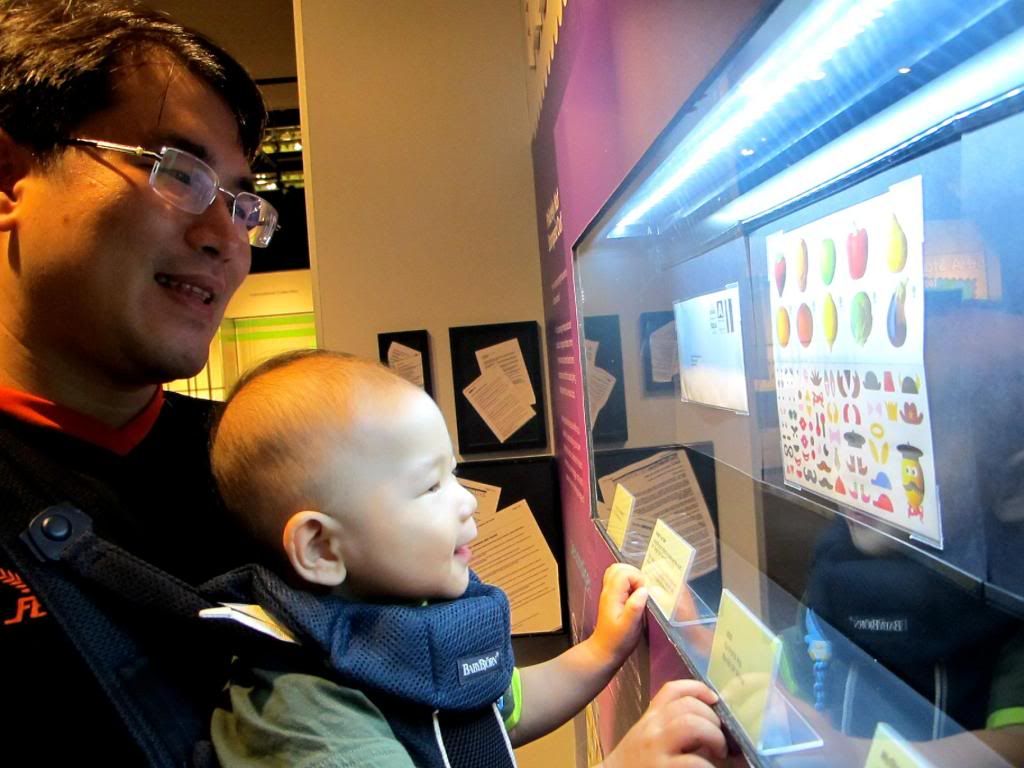 One of Blake's very favourite! I think cos it's really colourful. And he knows it's food-related. Yup, my boy loves his food. Hehe.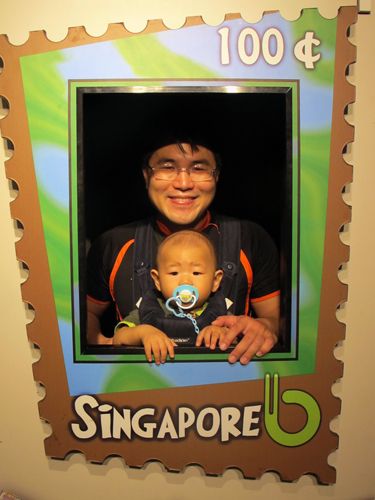 What a cute stamp this would make! Hehe.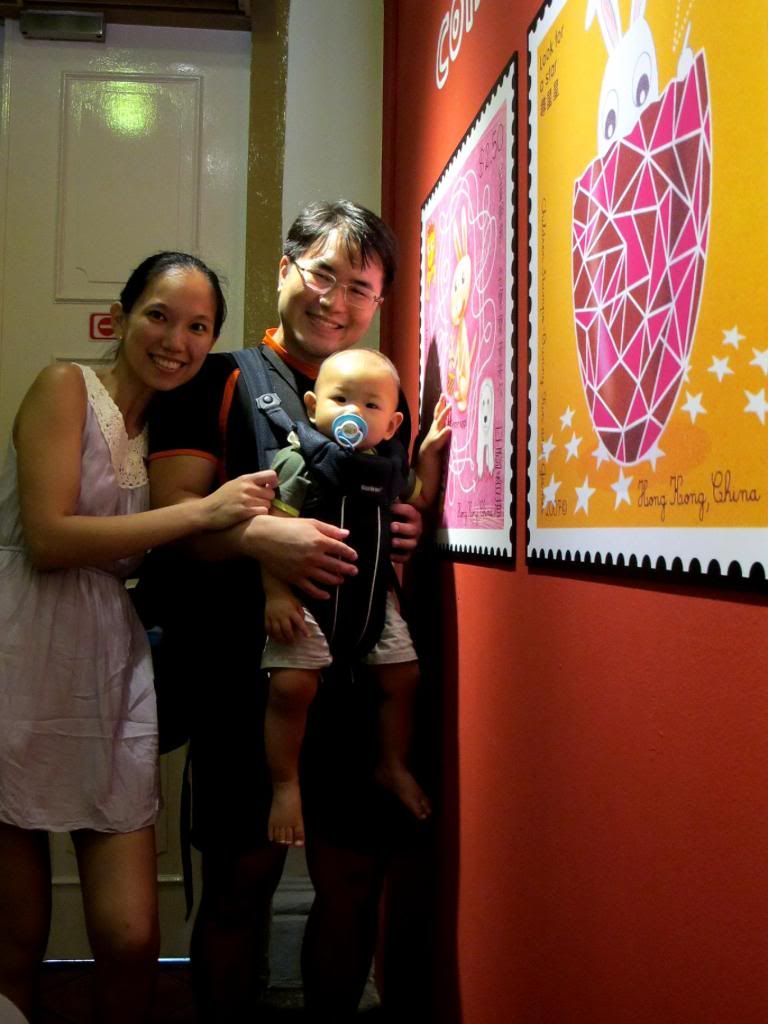 Rabbits!

Moving onto the second level of the museum...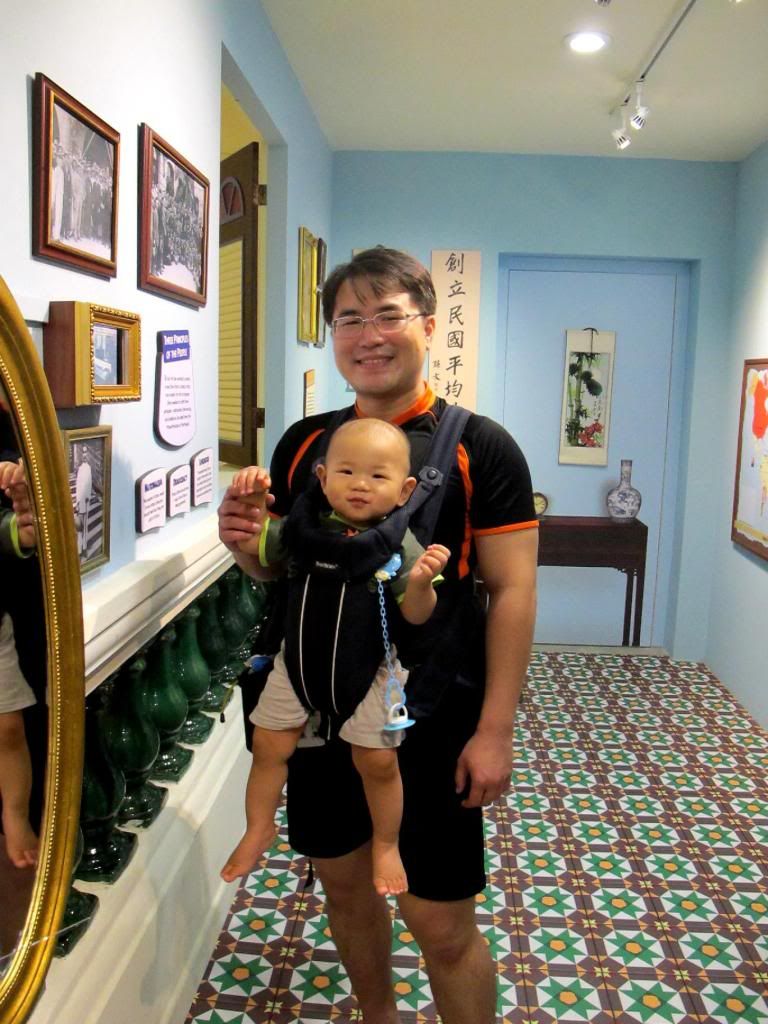 There's a mirror at this section, and Blake was busy playing peek-a-boo with himself for quite a while. Haha. Hilarious!
Lovely, lovely little models of post/mail boxes used through the years. It's all so cute! Was pretty tempted to buy one home from the souvenir shop, but decided against it. Knowing myself, if I were to get one, I'll have to get them all!
Blake's favourite section of all! The one with all the air planes :D
After seeing and exploring the entire museum, we went off for a late lunch at Pasta Mania. I remember this very clearly, cos it's very unlike Sean to be the one suggesting going to places like Pasta Mania for a meal (he's not a big fan of pizza and pasta, but I am!), and Blake tried a new dish that day, and loved it! Cheese sticks! Hehe.
Ending this long Flashback Friday post with one of my favourite photos from that day
J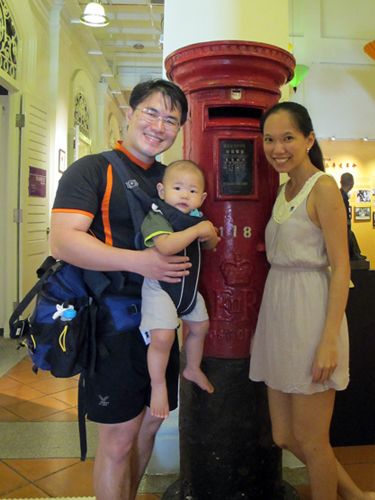 Museum Opening Hours:
Monday
1.00pm - 7.00pm
Tuesday - Sunday
9.30am - 7.00pm
For more information, visit http://www.spm.org.sg